The head of the scandal-ridden St Paul's College is leaving after less than two years in the role, as the college implements the recommendations of a damning review that uncovered a culture of sexism, alcohol and bullying.
Don Markwell, who took over from the Sydney University-based college's previous warden Ivan Head in February last year, will leave the job in September to take on the headship of St Mark's College in Adelaide.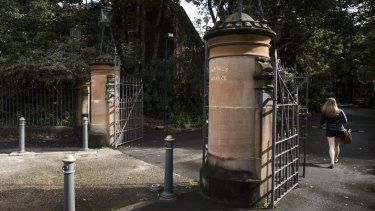 "Dr Markwell received an unexpected approach from St Mark's to lead a similar cultural renewal there, which he accepted," St Paul's director of communications Rohan Watt said.
Mr Watt said the college has launched an international search for a replacement.
Dr Markwell took on the head role at St Paul's while the college was under review by former sex discrimination commissioner Elizabeth Broderick, who performed similar reviews of all six of the University of Sydney's residential colleges.
The 2018 St Paul's review detailed incidents including female students being invited to a "Bone Room" partywhere the floor was covered in mattresses; hazing rituals that commonly included humiliation and excessive drinking; and women reporting being groped or pressured into sexual activity at the student-run college bar.
At the time the report was released, Dr Markwell apologised "unreservedly for any harm done to anyone by unacceptable behaviour by any members of the college, past or present, and where we have failed to take the strongest stance we could against such behaviour", and said the college would implement all 50 of its recommendations.
Since the release of the Broderick report, St Paul's has implemented a new code of conduct, and policies around sexual misconduct, hazing and initiations and welcome week, according to its latest progress report on its "action plan for cultural renewal".
The college has "explicitly" banned hazing and is reviewing other college "traditions", has given the warden the power to suspend or expel students for unacceptable behaviour and the admissions interview process includes gauging "applicants' stances on sexism, sexual harassment, and sexual assault … as far as is respectfully possible".
It has also reformed the bar, which was previously run entirely by St Paul's students, by hiring "a professionally qualified and experienced person to manage the bar who mentors and supervises a team of students appointed by the warden", and has transferred the bar licence to the sub-warden.
The college has also renewed its efforts to diversify beyond the few Sydney private boys' schools that currently dominate its student body.
However, it has since decided not to implement one of the report recommendations, which was to engage an expert independent provider to be the first point of contact for victims of sexual harassment and assault, take confidential reports and provide de-identified data to the colleges.
Dr Markwell thanked the college council, students, staff and alumni "for their support during an important period of renewal at St Paul's".
"Strong foundations have been set for the future of St Paul's."
Source: The Sydney Morning Herald